Holds 11" x 17" Tabloid Sheets,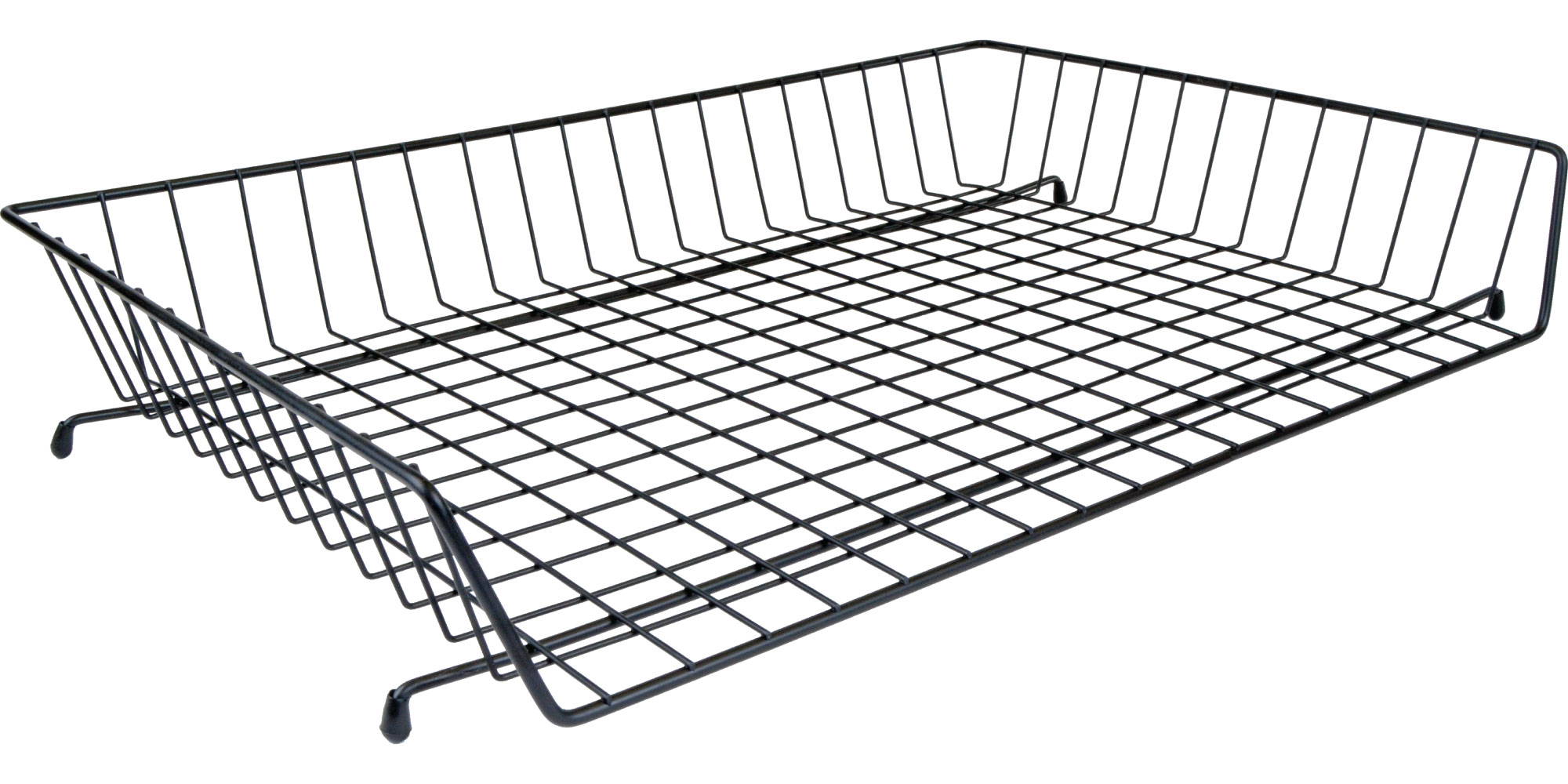 Holds 11" x 17" Tabloid Sheets,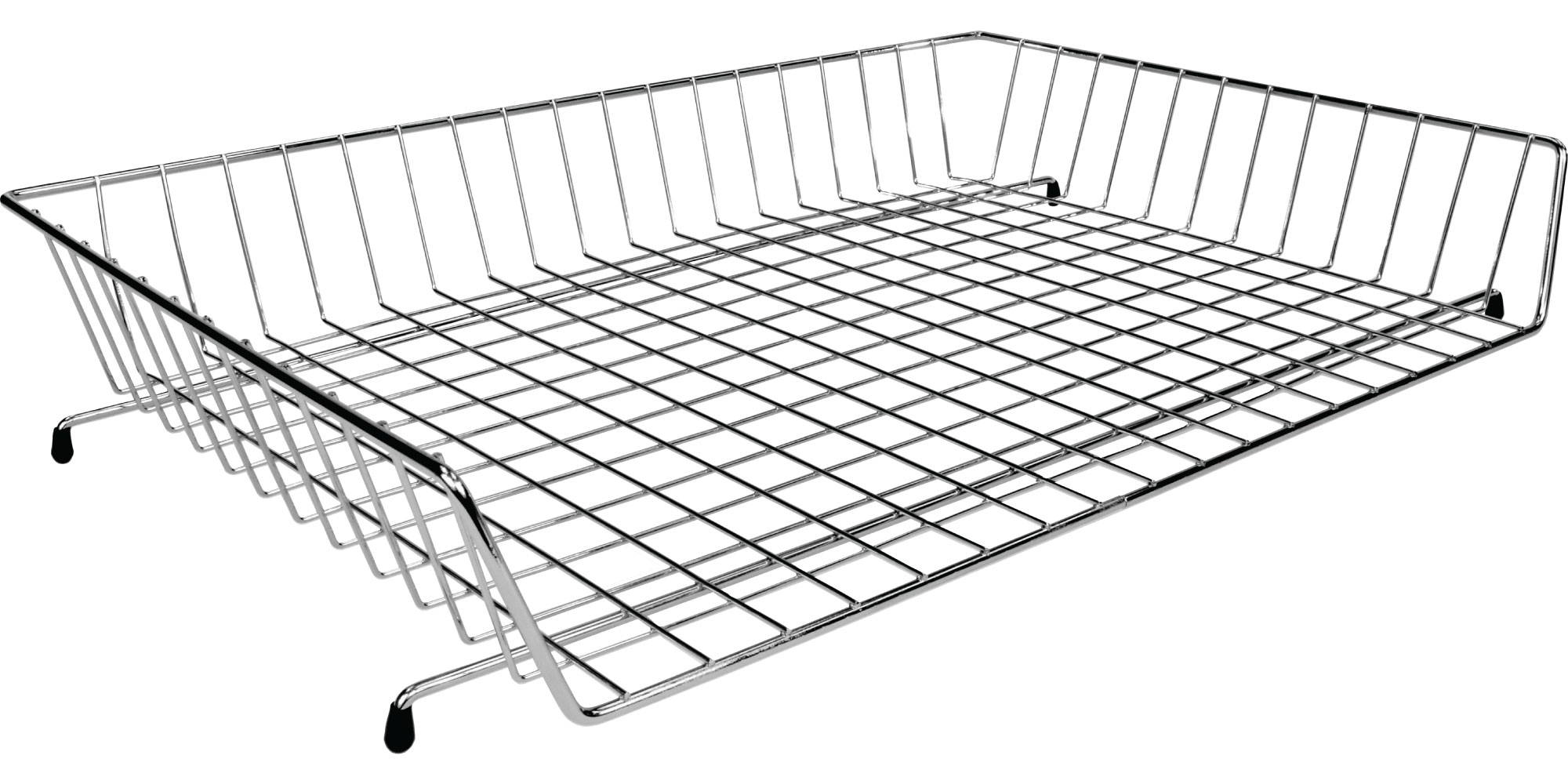 HOLDS 11" x 17"
TABLOID SIZE SHEETS
STACKABLE
INTERLOCKING FEET
FREE RETURNS
WITHIN 30 DAYS
When staying organized is essential to your day-to-day business operations, you need a smarter, more effective way to keep all your papers, documents, mail, and assorted plans neatly arranged and easy to identify. That's why we created these premium Wire Basket Desk Trays that can be used for individual inbox or outbox mail use, or for stacking up multiple trays and organizing larger, more diverse plans of operation.
Wire Basket Desk Trays

Heavy-Duty Metal Craftsmanship

Rubberized Non-Skid Feet

Large, Spacious Storage Area

Compact, Stackable, and Lightweight

Inside Tray Dimensions: 12.5" x 18.25"
The large and wide design is ideal for holding entire file folders of information, manila envelopes with business mail, and other day-to-day documents.
The non-slip rubber feet help keep our basket tray in place on smooth or slick desktop surfaces, both to prevent scratches and ensure it won't fall off by accident.
Keep Life Organized
By utilizing our stackable desk trays in your personal or professional life, it can help reduce the headaches caused by misplaced papers or documents. This means you can improve your efficiency, stay ahead of deadlines, and ensure you never miss a moment.
Long-Lasting Durability and Strength
These heavy-duty desk inbox trays are crafted with a high-quality metal that's rust and corrosion resistant. In fact, they can withstand years of constant use to ensure you get the most value out of every one.
Features
Tall sides rise up on three of the four sides of our basket to help keep papers or documents from falling out while still giving you an easy slot to store paper if you stack them.

The innovative curved feet make it easier to stack and secure multiple storage racks, one on top of the other, without worrying about them slipping off or getting hung up.

These all-purpose file trays for desks and offices come in a sleek black finish or a high-quality chrome, both of which match most standard workspaces or desks perfectly.
---
Are you looking for a 11x17 Plastic Desk Trays?
We have been considering making this product. We would appreciate if you could take some time and tell us if you would consider purchasing this product. Thank you for your time and consideration.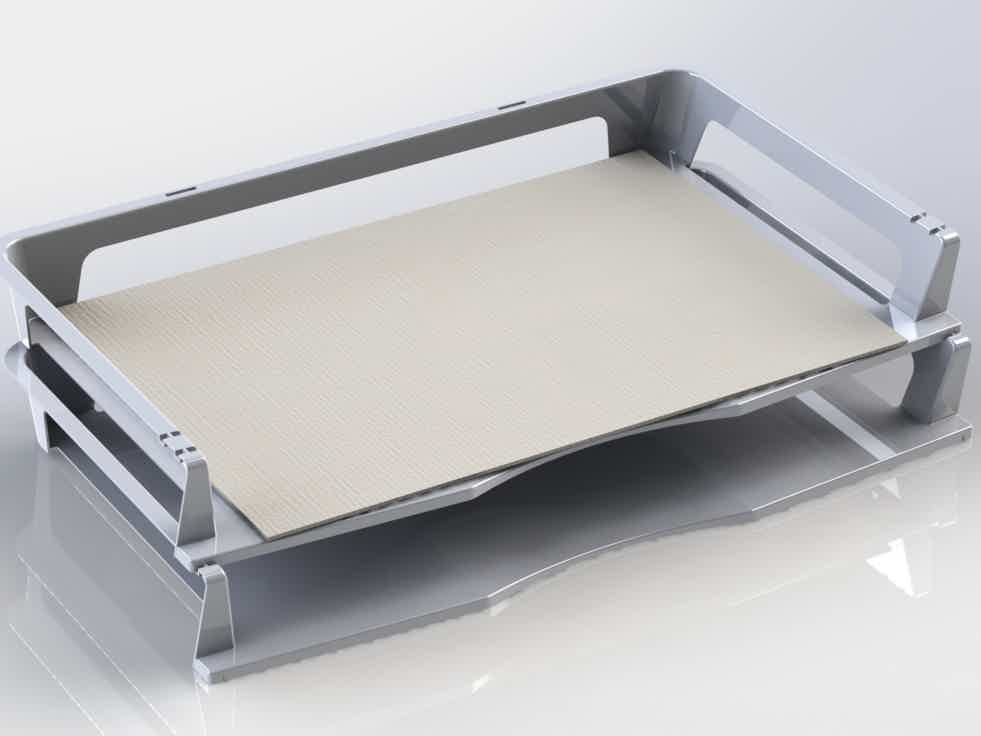 Stackable desk tray that holds 11" x 17" Tabloid sheets and 11x17 File folders.
Holds 11x17 Sheet Size
Tray is 12 x 18 x 2 inches
Made from Black Plastic
11x17 Binder Vinyl Panel with Pockets 1" Angle-D Ring
11x17 Clipboard Hardboard panel with low profile clip
11x17 Reinforced 3-hole paper 500 sheets per ream
11x17 Report Cover with folder over fasteners Black
Get product announcements and notifications of discounts in your inbox. Typically once per week.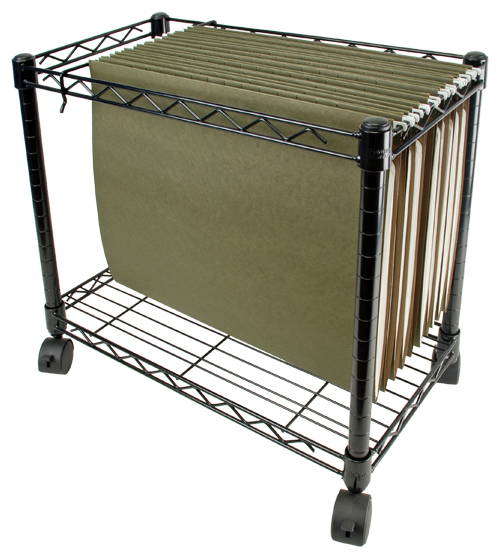 Organize your 11x17 documents
Rolling File Cart
Mobile storage at your desk / office space
Hanging File Folders
Separate your drawings and documents by jobs
11x17 File Folders
Divide Hanging files folders with manila file folders
Become more efficient & productive at work. Order a File Cart Bundle.
Now your office documents will be filed in this easy to use custom filing system. Special Bonus includes 25 Clear Plastic Tab holders
Long Term 11x17 Storage Solutions
11x17 File Box
Store all your 11" x 17" files documents and drawings in these stackable file boxes.
Mailer Packs
Separate jobs and projects with these 100 sheet inner packages. Holds 11x17
Hanging Folders
Use Hanging file folders to organize files for and even better experience
By filing your documents in these file boxes, users can store their 11x17 inch engineering and design files for long-term storage. These boxes featured double wall corrugation for a medium duty stacking strength.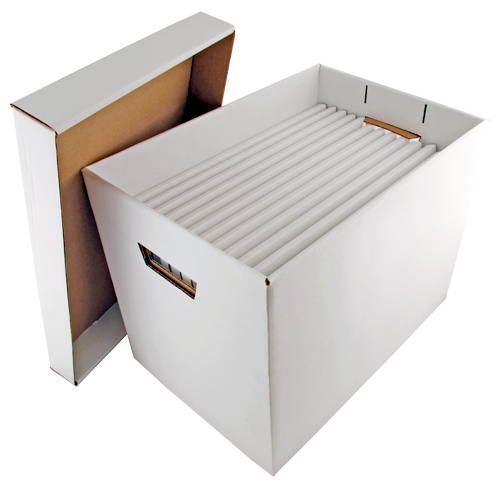 Customer reviews who purchase our 11x17 Wire Baskets

Phil P. - Jacobs Engineering
"I'm not the most organized when it comes to the papers that collect on my desk. These baskets have helped reduce the amount of clutter that gathers when my schedule gets busy."
"I looked all over the web for baskets that could hold 11" X 17" paper. None of the major office supply stores had them. Finally found them here. I purchased 4 have been using them for years. They work great!"